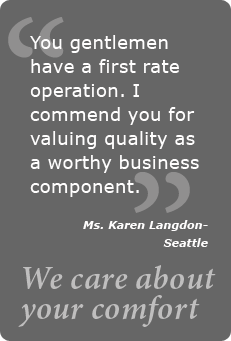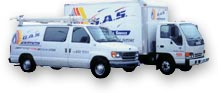 At Gas Appliance Service we offer:
Greater Seattle-area heating, air conditioning, air purifying and other energy services.
A team that stays trained on the latest home energy trends and technologies so we can serve you better.
Service that treats customers as neighbors and friends, as part of the "Gas Appliance Services Family."
At Gas Appliance Service, that's what we've been doing since 1950. It's helped us evolve into the premier full-service heating, cooling and insulation company in the Puget Sound region. We offer:
Heating and cooling maintenance contracts
Air conditioning installation and service
Air purifying system installation
Air duct cleaning
AttiCat Attic Insulation
Home energy audits
Gas Appliance Service focuses on providing you with full-service heating, cooling and energy-saving solutions. Whether for your home, office or business, the trained professionals at Gas ApplianceService will provide you with the best, most energy-efficient equipment and service to make you feel safe and comfortable.

Contact Gas Appliance Service in Greater Seattle at 206-632-5000.